Should you choose a medical mask or a cloth mask?
"Should use a medical mask or a cloth mask" is a question that makes many people hesitate because there are many types of masks on the market today. However, not all masks are highly effective in preventing the attack of bacteria and diseases from the outside. Don't fret, Dr. Medical Mask will help you answer it right in the following article!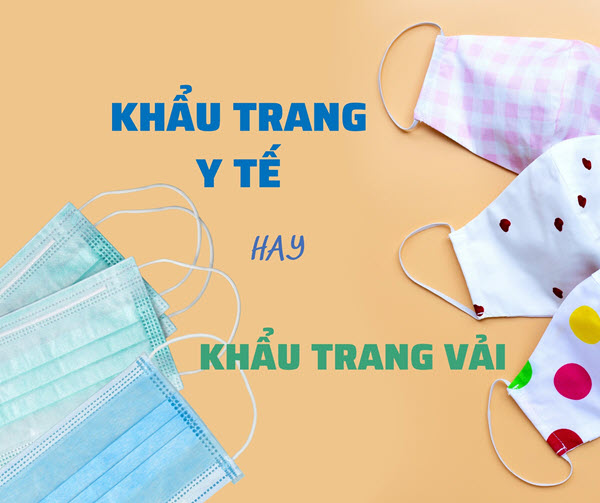 Uses of masks:
Currently, the number of people infected with acute respiratory infections caused by the new strain of coronavirus has not shown any sign of decreasing. Therefore, the State and the Government are constantly calling on people to well implement measures to prevent epidemics. In particular, requiring people to wear masks when going out is the most essential measure.
Wearing a mask is known for the following benefits:
- First, it is impossible not to mention the effect of preventing dirt, chemicals, and car smoke from the outside environment.
- Cover the nose and mouth from droplets from others when in close contact.
- Helps the respiratory system limit exposure to harmful microorganisms in the air. Reduce the risk of infectious diseases.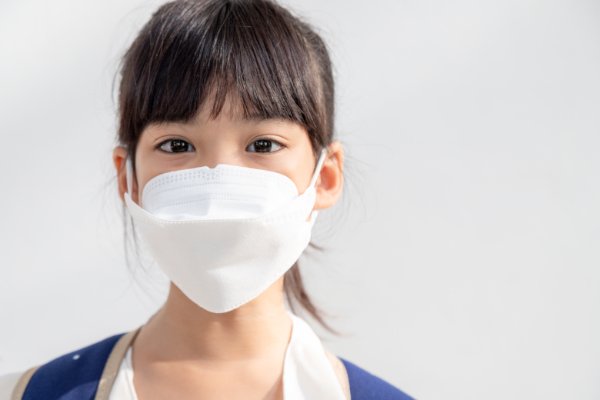 Masks help protect the respiratory system from bad agents from the environment.
For a sensitive time like today, when the disease is spreading quickly, wearing a mask both helps protect your own health and helps protect the community.
Medical mask or cloth mask?
Medical masks:
Medical masks are masks made up of 3-4 layers of non-woven fabric overlapping each other. Each layer is manufactured to take on different uses. Medical masks are required to be issued with circulation certificates by the Ministry of Health, so consumers are very fond of using this type of mask, which is why the situation of fake goods and imitation goods on the market of Vietnam is very important. This line of masks is also quite widespread. To be able to choose standard medical mask products, you should go to reputable drugstores, medical facilities and mask manufacturers to help ensure the clear origin and origin of the mask.
Medical masks are composed of 3 or 4 layers of non-woven fabric.
- Advantage:
Medical masks are capable of filtering all types of dirt (large and small) to more than 95%.
There are many layers of fabric that can be waterproof, so it is possible to prevent droplets from penetrating the mask to prevent bacteria from entering the respiratory tract.
The innermost layer of the mask can often absorb sweat, is very smooth and soft, does not rub against the skin of the face.
It is easy to find high quality products at reputable places.
- Disadvantage:
This is a disposable or short-term mask that must be changed continuously to ensure respiratory safety.
The cost of this type of mask is higher than that of cloth masks. (Because used cloth masks can be washed and reused many times)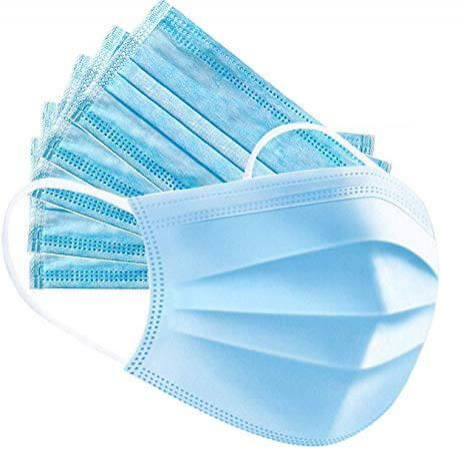 Medical masks are recommended to be used only once.
Clothes mask:
This is a mask made from synthetic fabrics and natural fibers. Depending on the production unit and the needs of use, different materials and materials will be used for production.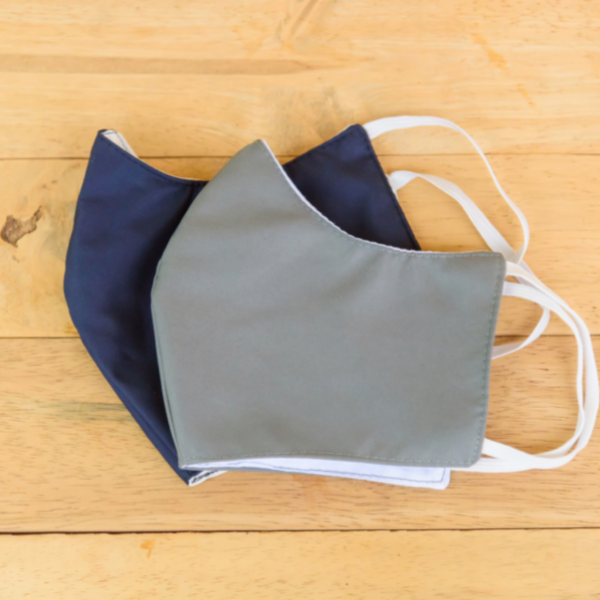 Ordinary cloth masks on the market
- Advantage
Easy to find and buy
The price is quite cheap, suitable for most of the Vietnamese economy
This type of mask can mostly be reused by washing
The ear strap can be easily adjusted
- Disadvantage:
Cloth masks are usually designed with 2-3 layers of fabric. In fact, this type only removes about 20-30% of dirt and the ability to filter 2-micrometer dust is very low.
This type of mask usually does not have an antibacterial layer, so bacteria can still crept into the fabric fibers, the risk of respiratory infections is quite high. Droplets from other people easily seep into the fabric and are transmitted to us.
Washing and re-washing the mask many times also does not guarantee the tightness of the fabric fibers. Over time, only ordinary dirt can be prevented.
What type of mask will be suitable for use?
Medical masks or cloth masks each have their own advantages and disadvantages. However, in many evidences and recommendations of the Ministry of Health, medical masks are the most preferred type of masks by consumers. Because it brings more benefits and safety for users. Specifically like:
- Medical masks are manufactured according to the national standard TCVN 8389:2010 for medical mask products.
- Products are manufactured on modern lines, with a tight design, absolute respiratory protection.
- Diverse in models, suitable for all ages and trendy.
- The production unit of a reputable brand has a clear origin and has a certificate of the Ministry of Health.
- The price is suitable for all types of customers.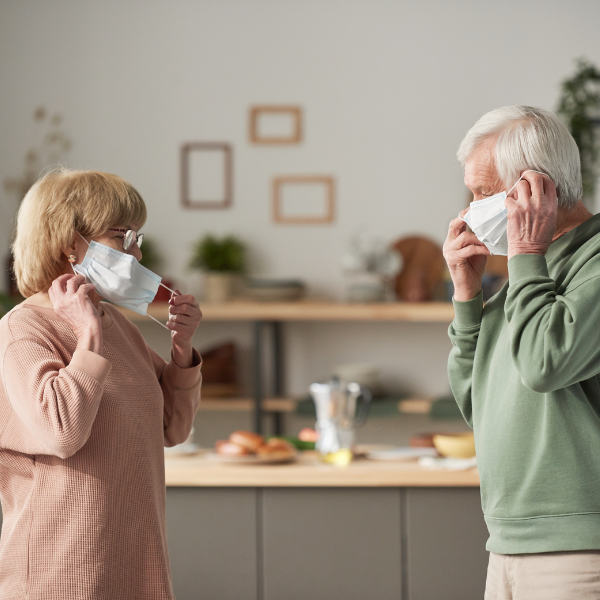 Choosing the right type of mask will help effectively protect the respiratory system
Which brand of medical mask should you choose? Where is the best price?
To choose a medical wearable brand in today's market is not difficult. However, we should consider carefully to be able to choose to buy quality products to protect the safety of ourselves and those around us. So, which mask brand is standard and trusted in the market today?
One of the most trusted brands today is Dr. Medical Mask belongs to Le Thanh company. With experts with more than 10 years of experience in the field of masks and cotton pads, Dr. Medical Mask always focuses on each product, which is carefully invested and regularly checked for quality. Designs always improve creativity, suitable for the needs of all ages.