Dr Medical Mask factory is equipped with the most modern and advanced technology with a fully automatic and closed line. The factory has a scale of up to 1,000m2 with 15 machines, reaching a capacity of 1,000,000 products/day and has a quality management system certified according to international standards ISO 9001:2015 and ISO 13485:2016.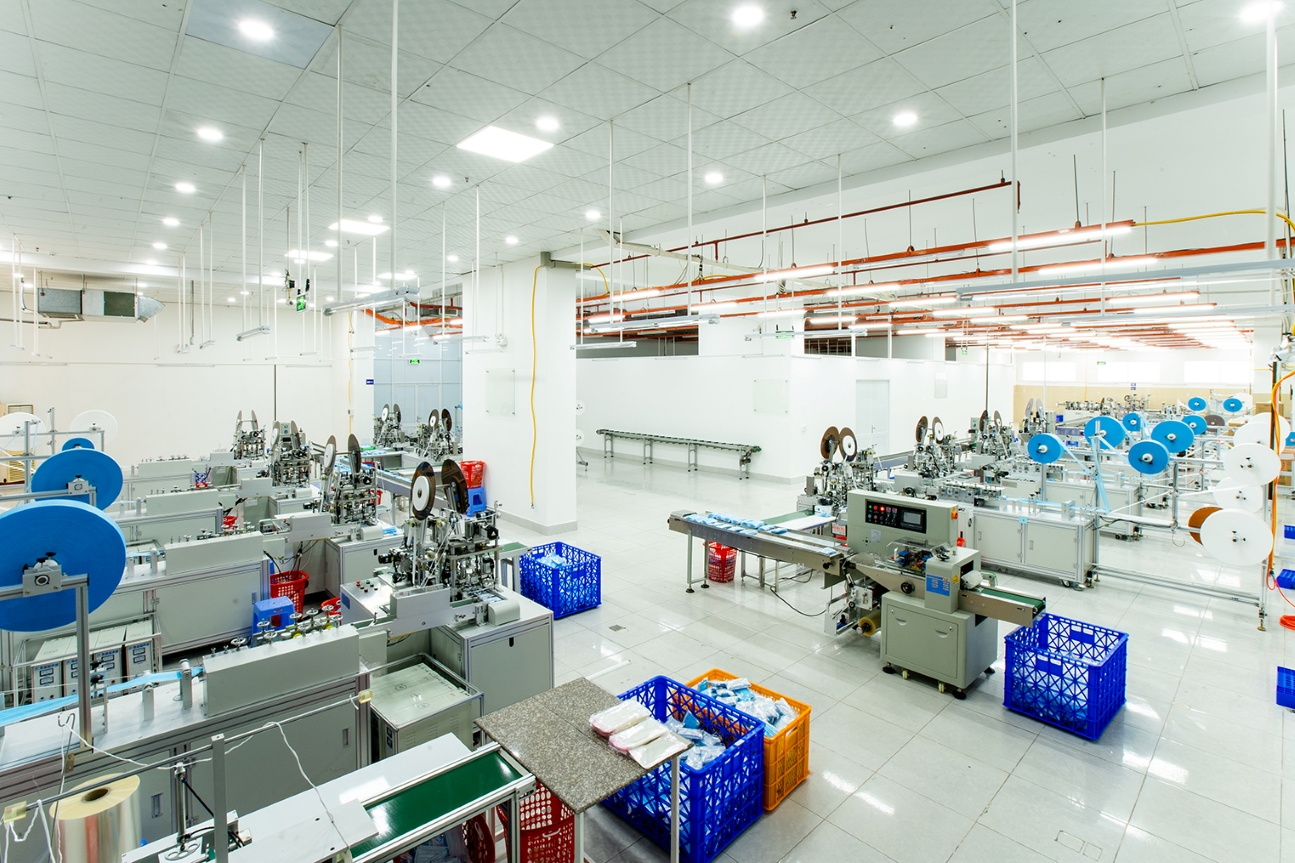 In order to ensure safety, hygiene and product quality, the factory is equipped with a comprehensive disinfection light system. Ultraviolet UV lights will be activated to disinfect the entire factory after each worker's shift.
Materials after quality check will be put into a dedicated sterilization room. All materials used to produce masks will be disinfected in 45 minutes.
Then, the materials are brought to the modern machinery system. All stages from material handling, cutting, sewing to packing are done completely automatically.
By modern production technology, minimizing human contact with products, Dr Medical Mask medical masks are certified safe, qualified for export to European and American countries with the following requirements: strict requirements for quality and safety for users.